About Northeastern Connecticut Transit District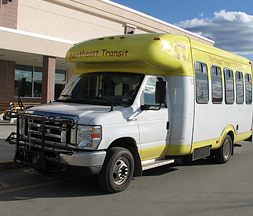 The Northeastern Connecticut Transit District is the public transportation provider for northeastern Connecticut, available for all residents and visitors to our region. We serve the towns of Brooklyn, Canterbury, Killingly, Putnam, Thompson, Eastford, Plainfield, Pomfret, Woodstock, and Union.
The District provides two types of service: deviated fixed route and dial-a-ride for elderly and disabled persons. The deviated fixed route service operates Monday - Sunday with various scheduled stops located throughout the service area. The elderly and disabled service, which provides door-to-door service, is also available seven days per week by reservation with NECTD.